Slides, demos and videos from PowerShell Conference Europe 2017
PowerShell Conference EU 2017 was arranged in Hannover, Germany on Wednesday 3rd to Friday 5th of May 2017.
After the opening ceremony, Jeffrey Snover held the keynote for the conference: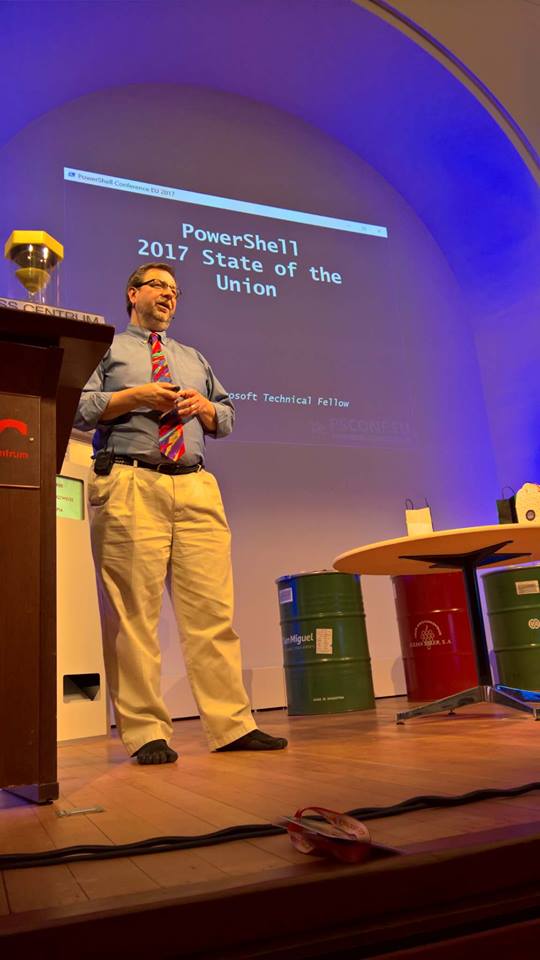 Among the things he talked about is transformational changes, which the path going from traditional IT to DevOps is a great example of: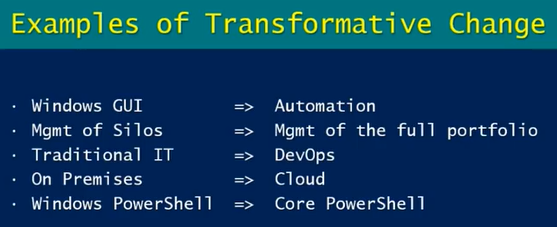 On the topic of DevOps, I would recommend Kenneth Hansen`s session "DevOps and the Harmonious Whole" where he talks about the upcoming transformation a lot of companies will be going in the coming years. I really loved the following quote which underpins the importance of this topic:

One of the greatest aspects of attending the PowerShell Conference is meeting people from the community. It`s really great to meet familiar faces and names from Twitter and other social media and get to talk to persons you interact with online.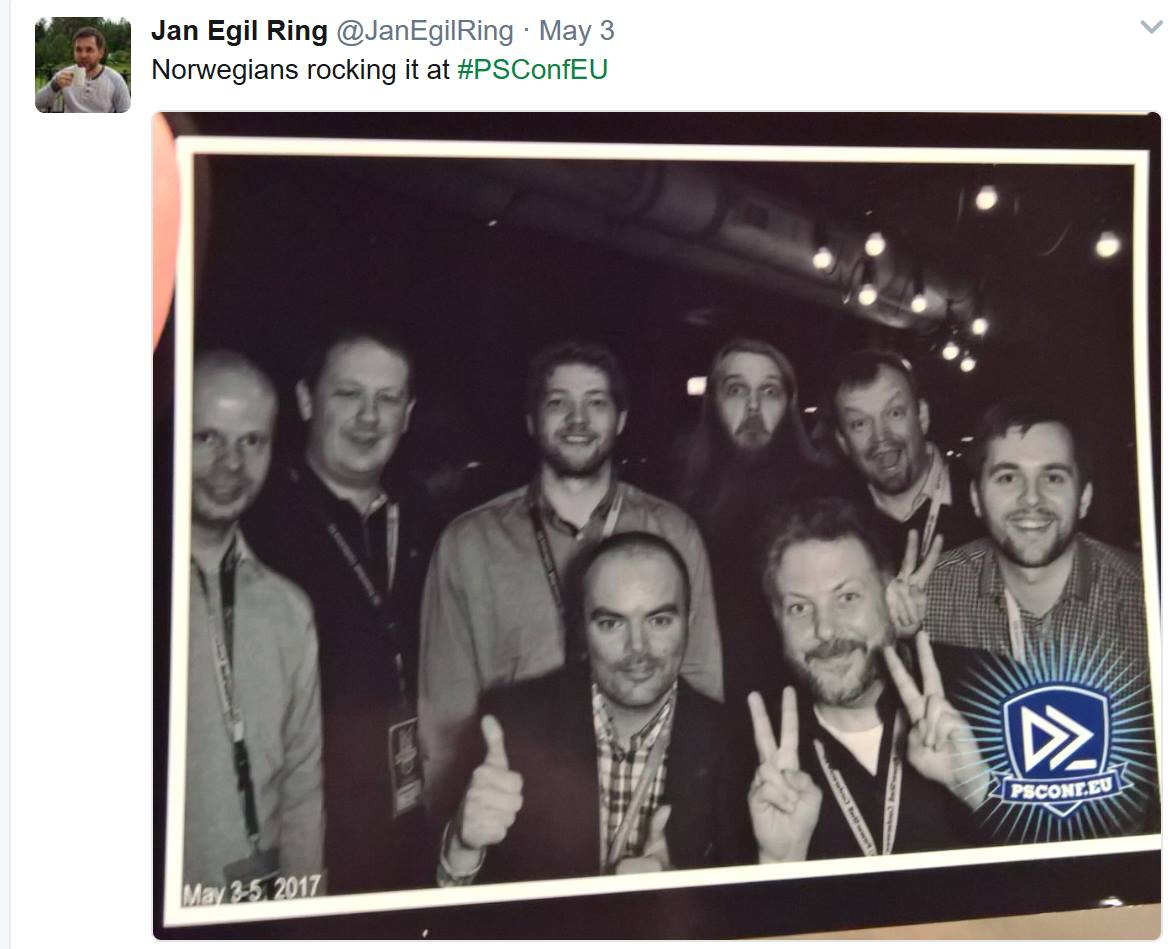 I had a great time co-presenting two sessions where we talked about DevOps and Nano Server. Resources from both sessions is available here:
Session list of all other sessions with available slides and demo code is available here.
You can follow @PSConfEU on Twitter for the latest updates.